About Nikrans
Nikrans.com is an online marketplace representing mobile signal solutions from Nikrans brand. Our team includes only skilled and professional technical specialists, sales managers, accounting and marketing specialists who know everything about mobile technologies.
Nikrans brand appeared in the year 2013 under registration of Batnik Limited Company. The company has more than a 10-year experience in mobile booster sales having started its work as an official representative of AnyTone brand. Now it offers a rich variety of highly-effective mobile boosters under its own brand Nikrans.
Nikrans trademark appeared as a result of the most advanced technologies combined with experience of working in cooperation with other booster manufacturing companies. Painstaking research has led to the creation of a high-quality and reliable product for mobile signal amplification. Thanks to this, Nikrans has gained a reputation among its customers.
Nikrans brand has developed 4 signal booster lines, named NS, LCD, MA and BD series.
NS series was designed in 2014 as a replacement to out-of-date Anytone models. The newly appeared devices could support the latest standards of mobile communication. With time passing, NS boosters received some essential functions such as sleep mode for saving energy or automatic gain control for smart signal level adjustment. Among NS signal boosters there are single-, dual-, tri- and pentaband boosters for all types of mobile signals.
LCD series is an advanced generation of mobile signal boosters. The peculiarity of this line is an informative LCD screen that shows major system data, installation guidelines and errors solutions. Moreover, LCD signal boosters have many useful features such as automatic and manual gain control, stand-by mode, possibility to support all signal types, etc.
MA series is a standard line of boosters suitable for both personal and business purposes. MA boosters improve mobile communication in various zones and in any place - from small summer houses to large office buildings.
BD series boosters are innovative devices designed to enhance the signal of European, Asian and American mobile operators. They are equipped with modern functions such as automatic gain control, sleep mode, and others depending on the model. In this line you can find multi-band devices and innovative 5G boosters.
In all series, there are models for indoor use, for example, in homes, offices, warehouses, as well as variants of mobile boosters for cars and boats.
Currently, Nikrans brand has more than 100 models, and the company is constantly developing new mobile solutions.
All Nikrans brand repeaters comply with CE and RoHS certifications which prove that the equipment is safe and healthy for humans. Before boosters go on sale, they also undergo a number of rigorous quality tests.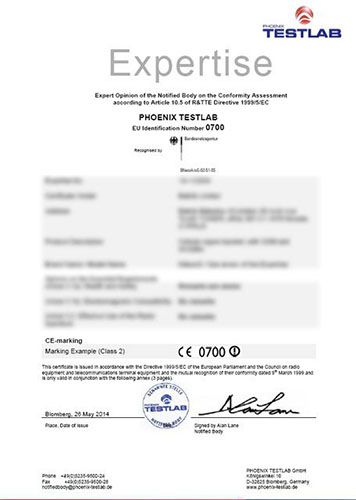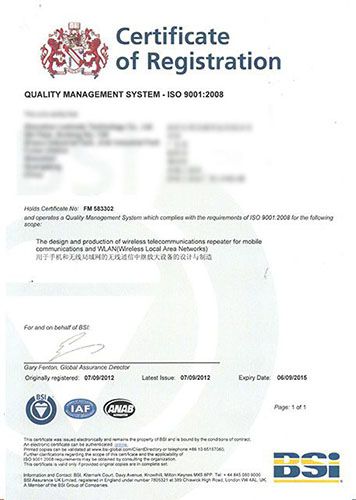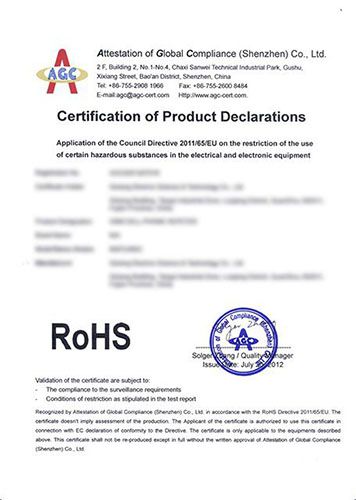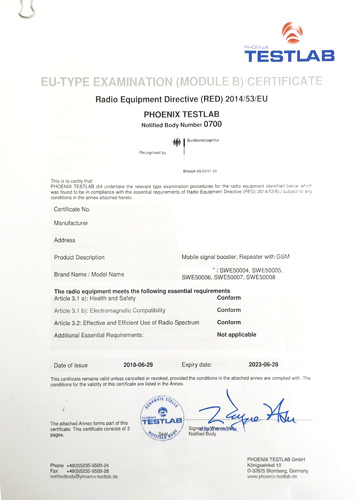 Nikrans boosters are manufactured in a Chinese production facility, in which hundreds of professional technical specialists are involved. Some of the work is done manually, and the rest of the production is carried out on the most innovative equipment.
After production, the goods are stored in warehouses in Europe. Nikrans boosters are shipped worldwide, and delivery usually takes 3-5 business days. The company works with the most reliable courier companies, such as DHL, FedEx, EMS, TNT, etc.
Nikrans boosters are designed to meet the needs of modern users. We managed to develop a product that not only provides really effective signal amplification, but is also very convenient to use. Nikrans brand devices are lightweight and small in size and look like stylish home accessories. The equipment can be used in any premises - from small garages and basements to large hypermarkets and hotels. You just have to choose the most appropriate model for you, and your mobile connection will not let you down anymore!